Feeling frustrated with WordPress?
Well, you're not alone!
In this blog post, we'll explore an alternative CMS that offers simplicity, security, and versatility without the need for plugins. Whether you're looking for an easier interface or a CMS tailored to your specific use case, we've got you covered.
Say goodbye to your WordPress frustrations and discover a better solution to enhance your website's performance and functionality.
---
First lets take a look at some common frustrations WordPress users face.
WordPress is a popular content management system used by millions of websites worldwide, but it can be challenging to use if you're not familiar with its features and functionality. WordPress was created as a blogging platform first and this is still true today. With new technology changes in the space today it is fair to say that creating and updating a website in WordPress may not be as easy as other CMS systems on the market now.
Here are some reasons why people may feel frustrated with WordPress:
Complexity:
WordPress is a complex platform with a steep learning curve. It offers a wide range of features and customisation options, which can be overwhelming for beginners. WordPress is popular with web designers as it offers them the tools to create complex websites using different plugins while offering designers an ongoing income due to having to make the updates for clients. They use a basic WYSIWYG for updating text.
Updates and Maintenance:
WordPress requires regular updates and maintenance to keep the site secure and functioning correctly. This can be time-consuming and frustrating for some users. Some updates can break your website and you may need to find an alternative plugin to take its place or get a developer to fix the problem, which can be expensive.
Plugins and Themes:
WordPress relies heavily on plugins and themes to extend its functionality, which can create compatibility issues and slow down the site. This is also where security vulnerabilities arise with outdated plugins. This can also be expensive depending on the cost of the different plugins required.
Support:
Although WordPress has an extensive online community and documentation, some users may struggle to find the support they need to solve their specific issues.
If you're feeling frustrated with WordPress, there are several things you can do to alleviate your frustration. These include seeking help from the WordPress community, hiring a developer or designer to assist you, or exploring alternative platforms that may better suit your needs.
---
How to choose the right CMS
Choosing the right content management system (CMS) for your website can be challenging. This is why we suggest a demo of the CMS beforehand to ensure it works for you and has the features and functionality you need.
Here are some factors to consider when selecting a CMS:
Purpose:
What is the primary purpose of your website? Is it a blog, an e-commerce site, or a portfolio? Different CMS options are better suited for different types of websites.

Ease of use:
Is the CMS easy to use and understand for your team members? Consider the technical skills and experience of your team when evaluating the CMS options.

Customisation:
Does the CMS offer enough customisation options to meet your needs? Do you need the ability to create custom content types, or do you need a high level of control over the site's design?

Scalability:
Will the CMS be able to grow and evolve with your business and website? Will it be able to handle increased traffic and data as your site grows? Can you integrate into 3rd party applications using an API i.e. CRM, ERP or Accounting software?

SEO:
Does the CMS offer built-in SEO features, or will you need to rely on third-party plugins or custom development to optimize the site for search engines?

Security:
Is the CMS known for being secure, or does it have a history of security vulnerabilities? Consider the potential risks and ensure the CMS has proper security measures in place.

Cost:
What is your budget for the CMS? Consider both the upfront cost and ongoing maintenance and development costs.
By considering these factors and evaluating your options, you can choose the CMS that best fits your needs and goals for your website.
---
What's a good alternative to wordpress CMS?
Udo is the perfect web builder platform to use as an alternative to WordPress as it has all the features of WordPress, plus it's easier to use and completely flexible. Please don't take our word for it; check out our reviews and folio or organise a demo.
Why is Udo a good alternative for WordPress?
Modular:
Udo is modular, which means there are no plugins required, everything is inbuilt and easy to use, and this also helps make the website more secure.
Fit for Purpose:
Udo has been developed for all types of businesses, whether you need to sell online or promote the services offered. Because Udo is very flexible, we can cater for any product type or design style. For the admin user adding new pages or editing existing pages, products, news and blogs can be done in minutes on any device.
Easy to use:
The Udo Website Builder has been designed around the user experience with drag and drop click and edit functionality. This flows through all modules and types of content, whether you're creating pages, products, events, blogs and email marketing. In other words, if you know how to update a page, the same principles work for products, news and everything else, unlike many other CMS systems.
SEO Optimised:
Udo has been built with Search Engine Optimisation top of mind, we understand the importance of SEO for businesses and work hard to keep on top of it; it is a main focus of ours. Udo has all the SEO tools to help get you on page 1 of Google. For those familiar with WordPress and the Yoast plugin, we have developed a similar inbuilt module to optimise every page, product, news or item to help maximise your Google ranking. It will allow you to track keywords, text on the page, images and metadata and advise you on how to improve the content just like Yoast does.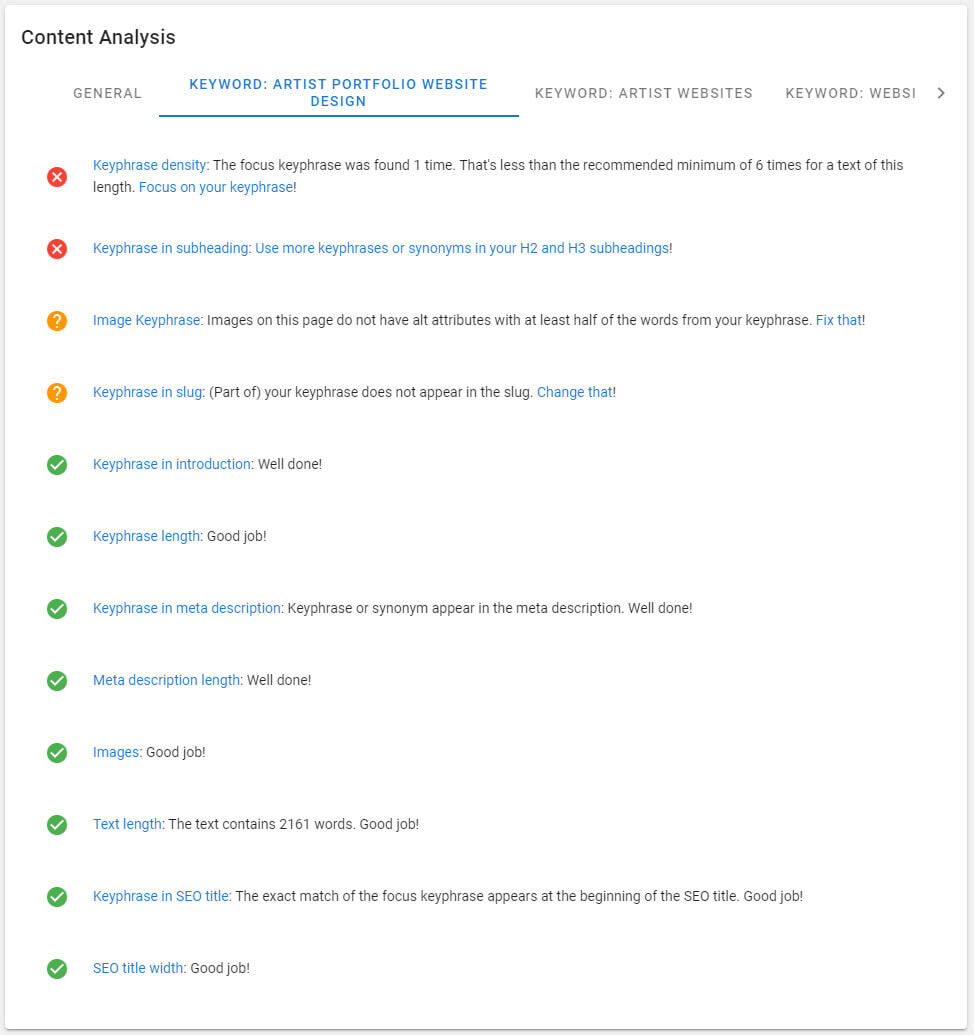 Dashboard Webstats:
The Udo dashboard gives you a snapshot of how your website is going. This is a powerful tool showing you the traffic to your website, what keywords were used and where they are coming from like search engines, websites, social media and campaigns. With live tracking, realtime visitors and movers and shakers and even the devices used.
Each page has it's own webstats.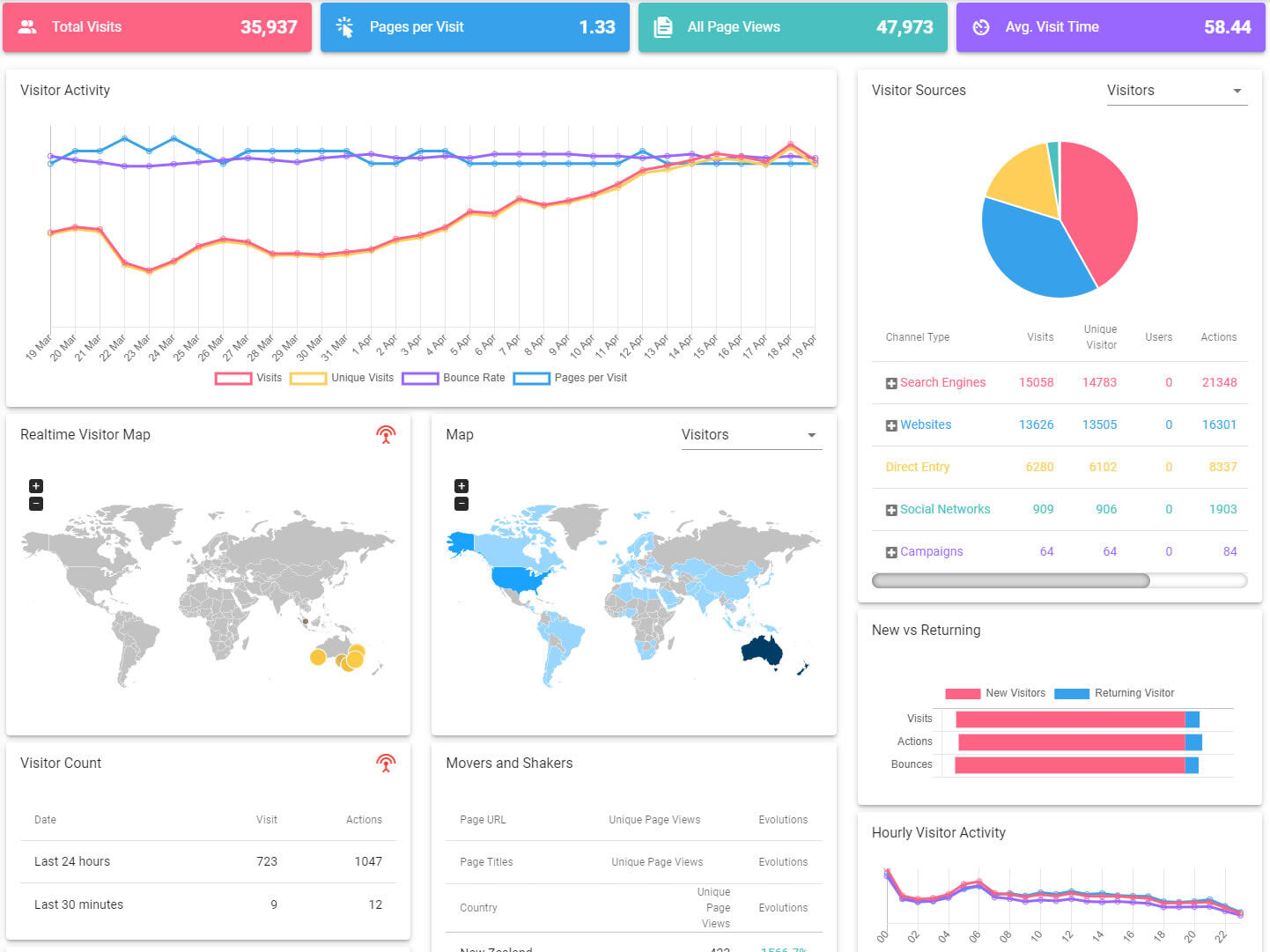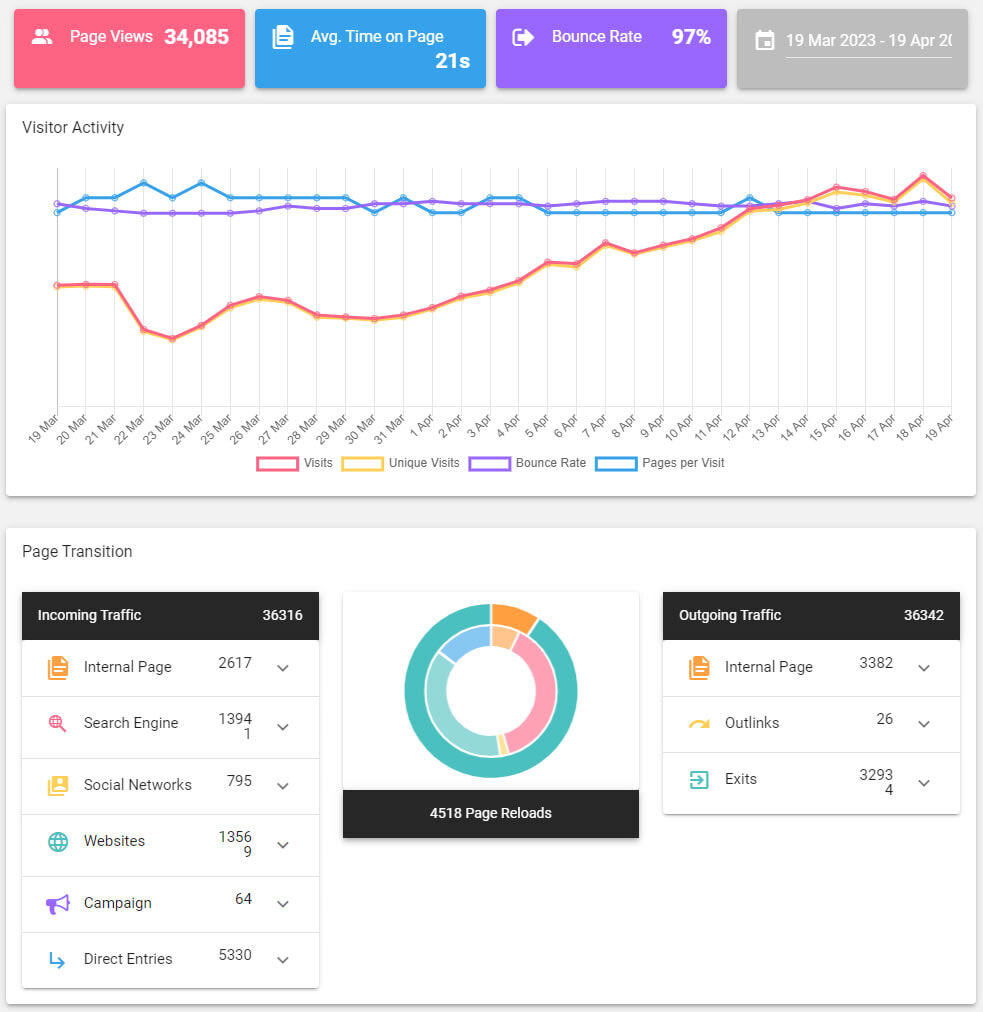 Edit your website using any device
Udo is the first web-based platform that allows full admin access via all devices, meaning you can update your website on your mobile, tablet and desktop device. Same admin for all devices no APPs required. See the video below showcasing adding an artwork.
Editing website with your mobile:
Scalabilty:
Udo is scalable and can grow as your business needs grow. Whether adding more products, pages, news and blogs or wanting to automate your internal business processes. With our open API we can integrate with any 3rd party software as long as they allow us to talk to them.
Security:
Security is one of Udo's main focuses, hence our modular model and not using plugins. We are always proactive in using the latest technology to help keep our system secure and safe and up to the recommended industry security levels. All websites have an SSL as standard, which is included with the hosting package.
Support:
Support is important, which is why we offer full support via phone, email and ticketing for all our customers. Yes you can actually talk to someone. We also have helpful guides and run webinars every month discussing features and how to use certain features of Udo.
Customisable:
Udo is fully customisable giving you access to all areas if you want them, this can be a little scary for some however if you have a design sense then you have the option to take full control of everything. This means layouts for pages products and even how the cart looks and the process if wanted. You can even change your fonts and colours for your website.
Our Sevice Model:
Our model is slightly different from other web builder providers as we generally help get you started. From our many years of experience we understand for many businesses all they want is help getting their website started and then having support to help them take control. We do this by the following options.
Website packages: We offer affordable website packages as an option to help get you started, we create the design you want/need and then show you how to edit and add more content whether this is pages, products or blogs etc.
Full custom design: We offer full custom design and development services for businesses that need more or don't have the time or expertise to do it themselves. Generally, these projects may require 3rd party integrations and want to automate their internal business processes or their websites are just content-heavy. They have an allocated budget to engage a professional web design company such as ourselves.
---
Create your website today
Udo's website builder allows you to create stunning sites with tons of customisation options that make room for creativity and individuality. It is responsive in design, so it will work seamlessly on any device - whether its desktop or mobile!